Come Get Your Heirloom Tomatoes: October 1st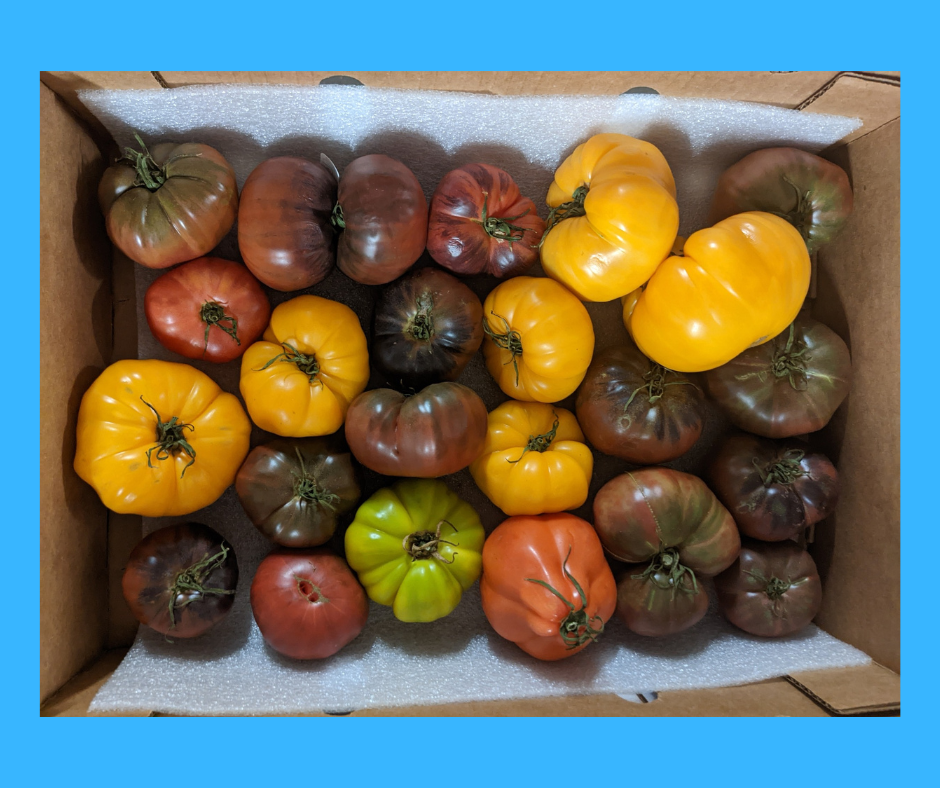 Have you missed having heirloom tomatoes in your life? How many you plant seeds from the rescued produce we make available to you?
Don't get your hopes (too) high, we only rescued about 35 boxes of these. That means, those of you who come out on Saturday, will probably only get 2-3 of each of these. Just enough for a few yummy sandwiches!!
Come out to Borderlands' Produce On Wheels With-Out Waste at St. Demetrios Greek Orthodox Church - 1145 E Fort Lowell Rd, Tucson, AZ 85719 on Saturday, October 1st, from 6:00am to 9:00am to get your hands on these.
Your $15 donation to support our non-profit will get you not only these, but also other produce varieties, up to 70lbs! Your donations help our non-profit rescue 20-30 million pounds of produce each year. Come out and do your part to help curb food waste!!!