Eggplant Recipes from Around the World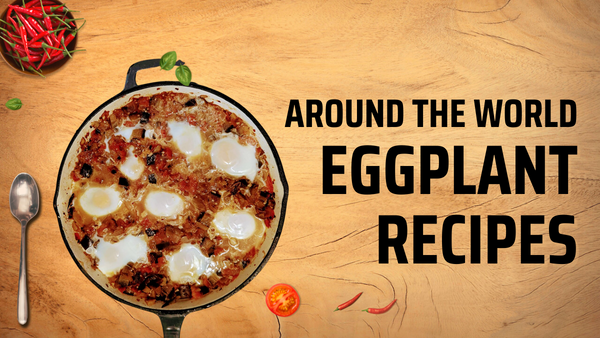 Are you looking for a variety of delicious eggplant recipes from different countries? Look no further! In this post, we will explore eggplant recipes from all around the world. From Italian Eggplant Parmigiana, to Japanese Eggplant Stir Fry and even Tunisian Eggplant Shakshuka, there is something for everyone. So if you are looking for a simple dish to impress your friends and family or an exotic dish to tantalize your tastebuds, you've come to the right place! Let's get cooking!
5 Simple Eggplant Recipes
Eggplant Stew - Khoresh Bademjan
When it comes to Persian cuisine, few dishes compare to the comforting and flavorful khoresh bademjan. This hearty stew is popular throughout the Middle East and Central Asia. The main ingredients are beef, eggplant, and tomatoes, all simmered together in a fragrant broth. The resulting dish is a delicious and filling meal that is sure to please even the pickiest of eaters.
To make this traditional stew, begin by heating oil in a large pot. Add the beef cubes, and cook over medium-high heat until the beef is browned. Then, add the onion, garlic, and bell peppers and cook until the vegetables are soft. Next, add the spices and cook for a few minutes before adding the eggplant, tomatoes, and beef broth or water.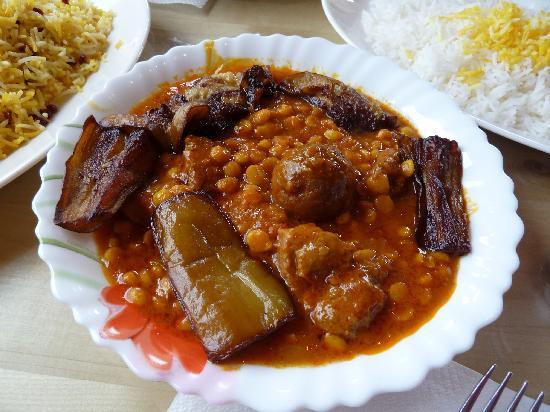 Bring the mixture to a boil and then reduce the heat and let simmer for an hour. You may need to add a bit more liquid during this time, if needed. Once the stew is cooked, stir in the fresh herbs and season the dish to taste with salt and pepper.
Serve your khoresh bademjan with basmati rice and a dollop of plain Greek yogurt. This dish is sure to be a hit with your family and friends. From its complex flavors to its comforting warmth, this traditional Persian stew is sure to become a favorite. Enjoy!
Italian Eggplant Parmigiana
Are you looking for a delicious Italian dish that's sure to impress your guests? If so, then Italian Eggplant Parmigiana is the perfect choice. This classic Italian dish is full of flavor, and it's surprisingly easy to make.

The key to making an excellent Eggplant Parmigiana is to start with high quality eggplant. It should be tender, with no blemishes or discoloration. Once you've prepared your eggplant, you'll need to cut the slices into 1/4-inch pieces.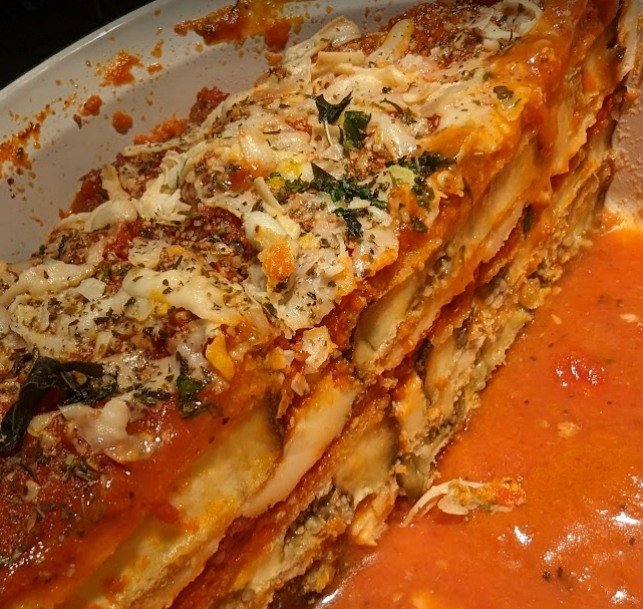 Next, you'll need to create the Parmigiana sauce. Start with a simple combination of tomato sauce, olive oil, garlic, oregano, and basil. Heat the mixture over a medium heat until the tomatoes are broken down and the flavors have blended together. Once the sauce is ready, it's time to assemble the Eggplant Parmigiana.

Start by layering the eggplant slices in a 9x13 inch baking dish. Spoon some of the Parmigiana sauce over the eggplant, and then sprinkle with some grated Parmesan cheese. Then, add a second layer of eggplant, followed by more Parmigiana sauce and Parmesan cheese. Repeat this process until all of the eggplant and sauce is used.

Once the Eggplant Parmigiana is assembled, bake for about 45 minutes. When it's done, it will be golden and bubbly. Serve it with a fresh salad or a side of roasted vegetables for a complete meal.

Italian Eggplant Parmigiana is a delicious dish that's sure to delight your guests. The flavorful Parmigiana sauce and melted Parmesan cheese make this dish a true crowd-pleaser. Perfect for a special occasion or just a weeknight dinner, Italian Eggplant Parmigiana is sure to become a regular in your kitchen.
Tunisian Eggplant Shakshuka
This light and flavorful eggplant dish is a popular Tunisian dish made with roasted eggplant and tomatoes. It's full of spices and is the perfect dish to make for a delicious meal.

Ingredients

-1 large eggplant, sliced into ¼ inch thick rounds
-2 tablespoons olive oil
-1 onion, diced
-3 cloves garlic, minced
-1 teaspoon ground cumin
-1 teaspoon smoked paprika
-1 teaspoon ground coriander
-1 can (14.5 ounce) diced tomatoes
-1 teaspoon sea salt
-3 eggs
-Fresh parsley, finely chopped, for garnish
Instructions

1. Preheat oven to 400 degrees F.

2. Place eggplant slices into a single layer on a baking sheet and lightly brush the tops with olive oil. Bake for 15-20 minutes, flipping halfway through, until the eggplant is soft and golden brown. Remove from oven and set aside.

3. In a large skillet, heat the remaining olive oil over medium heat. Add the onions, garlic, cumin, paprika, and coriander and cook until the onions are softened, about 3-4 minutes.

4. Add the diced tomatoes and sea salt and stir to combine. Simmer for 10 minutes.

5. Add the roasted eggplant slices to the skillet and gently stir to combine.

6. Make 3 holes in the sauce and crack the eggs into the holes. Lower the heat slightly, cover the pan, and cook until the eggs are cooked to your desired doneness.

7. Serve with freshly chopped parsley and extra salt and pepper, as desired. Enjoy!
Japanese Eggplant Stir Fry
This easy dish combines eggplant, garlic, ginger, and soy sauce for an authentic Japanese flavor. Sauteed vegetables and aromatic seasonings come together in a savory and flavorful stir fry.

Ingredients:

- 2 Japanese eggplants, cut into wedges
- 4 cloves garlic, minced
- 1 teaspoon of ginger, grated
- 2 tablespoons of soy sauce
- 1 tablespoon of sesame oil
- Salt and pepper to taste
Instructions:

1. Heat a large skillet over medium-high heat. Add sesame oil and eggplant wedges. Cook for about 5 minutes, stirring occasionally.
2. Add garlic, ginger, and soy sauce. Season with salt and pepper to taste. Cook for another 3-4 minutes or until eggplant is tender.
3. Serve over cooked rice or noodles. Enjoy!
Eggplant French Ratatouille
This delicious ratatouille dish is perfect for a light but hearty meal. Eggplant is the star of this French classic, combined with zucchini, diced tomatoes, onion and herbs for a flavor-packed side or main dish.

Ingredients:

3 Tbsp olive oil
1 large eggplant, diced
zucchini, diced
1 small yellow onion, diced
3 cloves garlic, minced
1 can diced tomatoes
1 tsp fresh thyme
1 tsp fresh oregano
Salt and pepper, to taste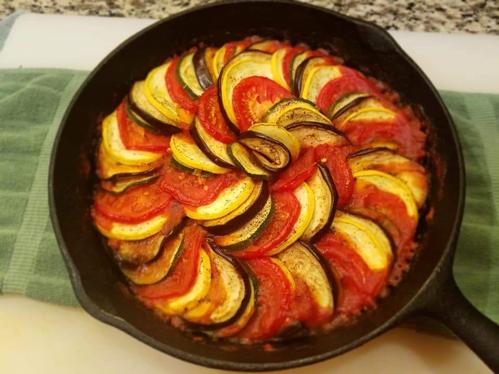 Instructions:

1. Heat the olive oil in a large skillet over medium heat. Add the eggplant, zucchini, and onion, sautéing until golden, stirring often
2. Add garlic and sauté for 1 minute more.
3. Add diced tomatoes, thyme, oregano, and salt and pepper. Stir to combine.
4. Simmer the mixture for 15-20 minutes, stirring often, until the vegetables are soft and the sauce is thick.
5. Serve hot over rice or noodles. Enjoy!