October 29th Borderlands P.O.W.W.O.W. Locations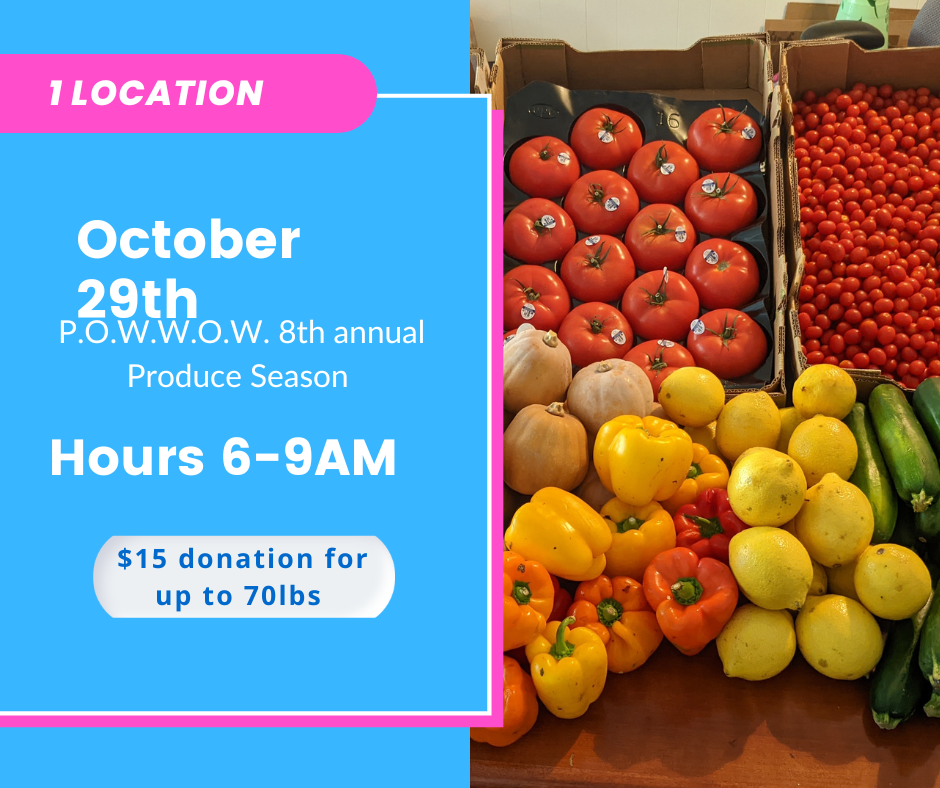 We will be hosting a Borderlands' Produce On Wheels With-Out Waste location this Saturday, October 29th. We will only have ONE location and it will be in Tucson.
Borderands' P.O.W.W.O.W. at

St. Demetrios Greek Orthodox Church

- 1145 E Fort Lowell Rd, Tucson, AZ 85719
Come out and donate at least $15 to support our non-profit and take home up to 70lbs of rescued produce as a thank you gift. We are the only program where you can do your part to help curb food waste by simply taking home some amazing rescued produce.
This location will be a drive-thru, that means you will get in the car line. One volunteer will collect your donation and another volunteer will load up your car with your produce box. We will be allowing a limited number of DUTA (box reservations).
We do need volunteers! If you sign-up for a 3 hour shift you will get a FREE produce box! https://www.volunteermatch.org/search/opp3473355.jsp