Produce Season is Almost Back in Session!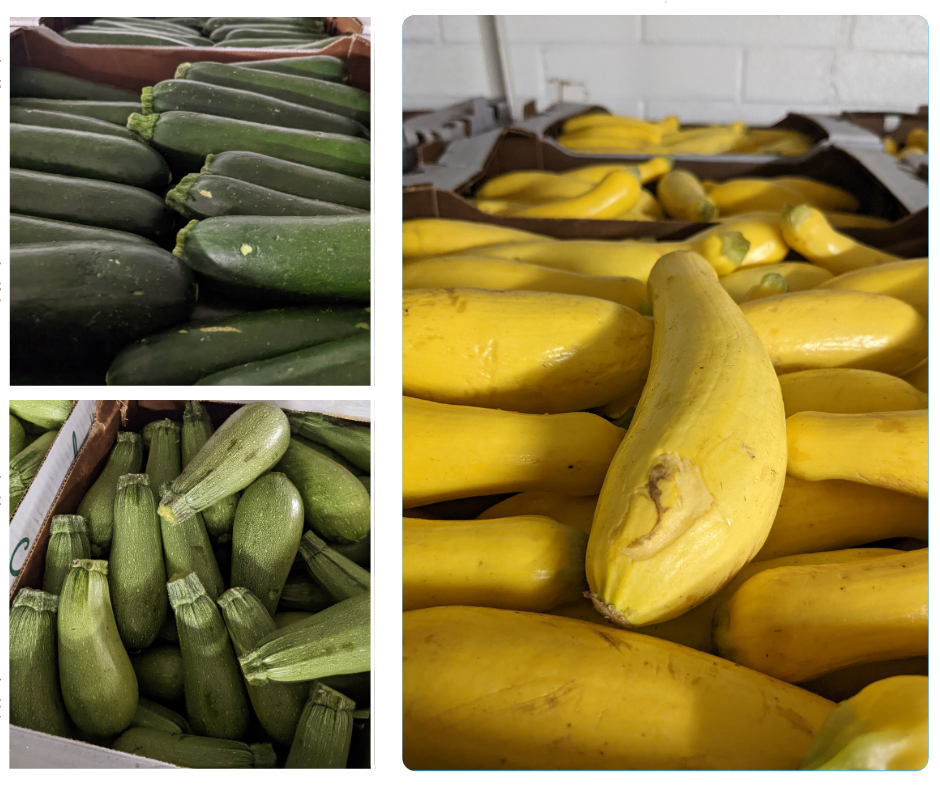 Do you have a favorite squash? Well we might have a few for you to try to see which one you prefer the most! A few pallets of rescued produce came in this week and we might just do a distribution this Saturday. If we do it'll most likely be in Tucson, so don't get your hopes up in the Phoenix area supporters.
The good news, regardless of where you live, is this is all a sign the produce season is almost back into session for us in Nogales. Each year nearly 7 billion pounds of produce moves through our little border town; that's nearly 1/3 of ALL produce consumed in the U.S. & Canada. Wow!!
The produce we rescue is the produce that is rejected by big-box stores, and once it is unable to be sold it is typically taken to the landfill. It is cheaper for companies to dump this produce in the landfill than it is to send it back to the farmers (in Mexico) that grew it. That's where our non-profit, Borderlands Produce Rescue comes in. Each year we rescue 20-30 million pounds of produce and make it available to people (and animals) through one of our 4 programs.
We are really excited for another season to get started. For all of our Arizona supporters, you can take part in our programs by coming out to one of our Borderlands' Produce On Wheels With-Out Waste locations. At each location you will be able to make a donation of at least $15 and take home up to 70lbs of rescued produce. No better way to not only do your part to curb food waste by making a donation to support us, but also to get some yummy treats to feed you and your family.