Borderlands' P.O.W.W.O.W. with Gila County Health & Emergency Management's AZ Health Zone (@ Fairgrounds)
When:
December 6, 2023 8:00 AM to 11:00 AM
Where:
Borderlands' P.O.W.W.O.W. with Gila County Health & Emergency Management's AZ Health Zone (@ Fairgrounds)
900 E Fairgrounds Road
Globe, AZ 85501
Contact:
powwow@borderlandsproducerescue.org
Services:

Limited Drive Up & Take Away (Reserve A Box)
In-person Drive-thru Style
Event Details
Description
We are excited to partner with the Gila County Health & Emergency Management's AZ Health Zone to bring our Borderlands' Produce On Wheels With-Out Waste to the Globe/Miami area. Come out on the 3rd Wednesday of each month to take home an up to 70lb box of rescued produce.

At each event supporters can make a $15 donation to get an up to 70lb box of rescued produce. Each box will contain 5-10 varieties of produce, all based on what our nonprofit is able to rescue that week.

Donations made at the event support the work of Borderlands Produce Rescue, a nonprofit focused on rescuing 20-30 million pounds of fresh produce each year.

This event will operate as a drive-thru, volunteers will collect your donation and load produce into your vehicle. No need to get out, just pop your trunk!
Address
Borderlands' P.O.W.W.O.W. with Gila County Health & Emergency Management's AZ Health Zone (@ Fairgrounds)
900 E Fairgrounds Road
Globe, AZ 85501
Directions
Get detailed directions and more on Google Maps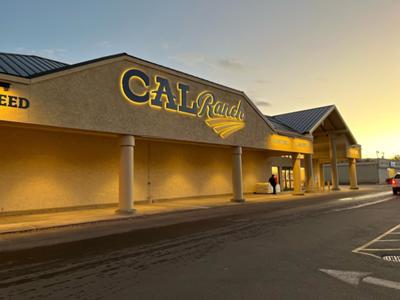 Actions
2023-12-06 08:00:00 2023-12-06 11:00:00 America/New_York Borderlands' P.O.W.W.O.W. with Gila County Health & Emergency Management's AZ Health Zone (@ Fairgrounds) In-person Drive-thru Style Limited DUTA Orders (Reserve a Box) (https://borderlandsproducerescue.org/events/borderlands_powwow_globe_12152023) Borderlands' P.O.W.W.O.W. with Gila County Health & Emergency Management's AZ Health Zone (@ Fairgrounds), Globe, AZ 85501 powwow@borderlandsproducerescue.org