Borderlands' P.O.W.W.O.W. at First United Methodist Church of Winslow
When:
December 6, 2023 12:00 PM to 3:00 PM
Where:
First United Methodist Church of Winslow
101 E Hillview Street
Winslow, AZ 86047
Contact:
powwow@borderlandsproducerescue.org
Services:

Limited Drive Up & Take Away (Reserve A Box)
In-person Drive-thru Style
Event Details
Description
We are excited to partner with The Rotary Club of Winslow and Mother Road Farmers Market to bring our Borderlands' Produce On Wheels With-Out Waste to Winslow, Arizona. Come out on the 3rd Wednesday of each month to take home an up to 70lb box of rescued produce.

At each event supporters can make a $10 donation to get an up to 70lb box of rescued produce. Each box will contain 5-10 varieties of produce, all based on what our nonprofit is able to rescue that week.

Donations made at the event support the work of Borderlands Produce Rescue, a nonprofit focused on rescuing 20-30 million pounds of fresh produce each year.

This event will operate as a drive-thru, volunteers will collect your donation and load produce into your vehicle. No need to get out, just pop your trunk!
Address
First United Methodist Church of Winslow
101 E Hillview Street
Winslow, AZ 86047
Directions
Get detailed directions and more on Google Maps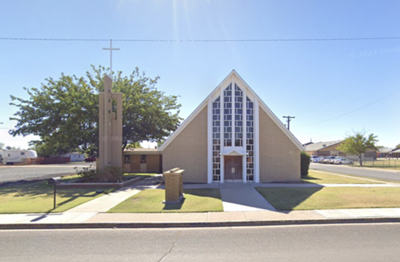 Actions
2023-12-06 12:00:00 2023-12-06 15:00:00 America/New_York Borderlands' P.O.W.W.O.W. at First United Methodist Church of Winslow In-person Drive-thru Style Limited DUTA Orders (Reserve a Box) (https://borderlandsproducerescue.org/events/borderlands_powwow_winslow_12152023) First United Methodist Church of Winslow, Winslow, AZ 86047 powwow@borderlandsproducerescue.org