Shrimp Ceviche Sonora-Style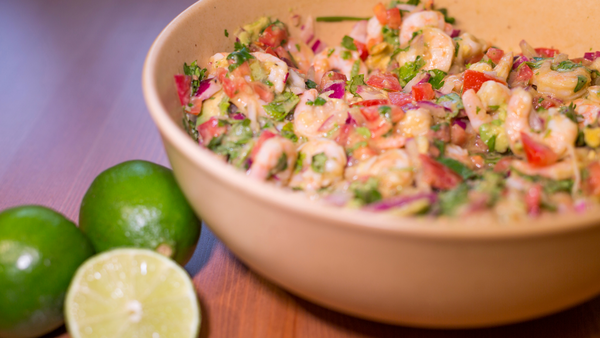 This Ceviche Recipe Goes Well With Your Rescued Produce
Are you looking for a delicious and easy seafood dish? Look no further than shrimp ceviche Sonora-style! A staple of the traditional Mexican cooking style, this dish packs a punch of flavor with its lime-marinated shrimp. With a few simple ingredients, you can make this authentic dish right in your own kitchen.

Shrimp ceviche is a traditional dish popular along the Sea of Cortez coastline in Mexico and this Sonora-style recipe is no exception. And the best part? This delicious dish takes only 30 minutes to make!

Start by preparing the shrimp by deveining and removing the tails. Then marinate them in a mixture of lime, clamato, for about 20 minutes. While that's happening, prepare the other ingredients like tomato, onion, cilantro, and jalapeño for later.

After the shrimp have marinated, the rest of the preparation is quick and easy. Combine all of the prepared ingredients, in a large bowl. Cover the bowl and let the flavors meld together in the refrigerator while you prepare a side of fried or charred corn tortillas.

Shrimp ceviche Sonora-style is a delicious and easy dish to make that's sure to make your taste buds dance. Serve it at your next party or bring it to the office for lunch – either way, you won't be disappointed!
Our Tasty Ceviche Recipe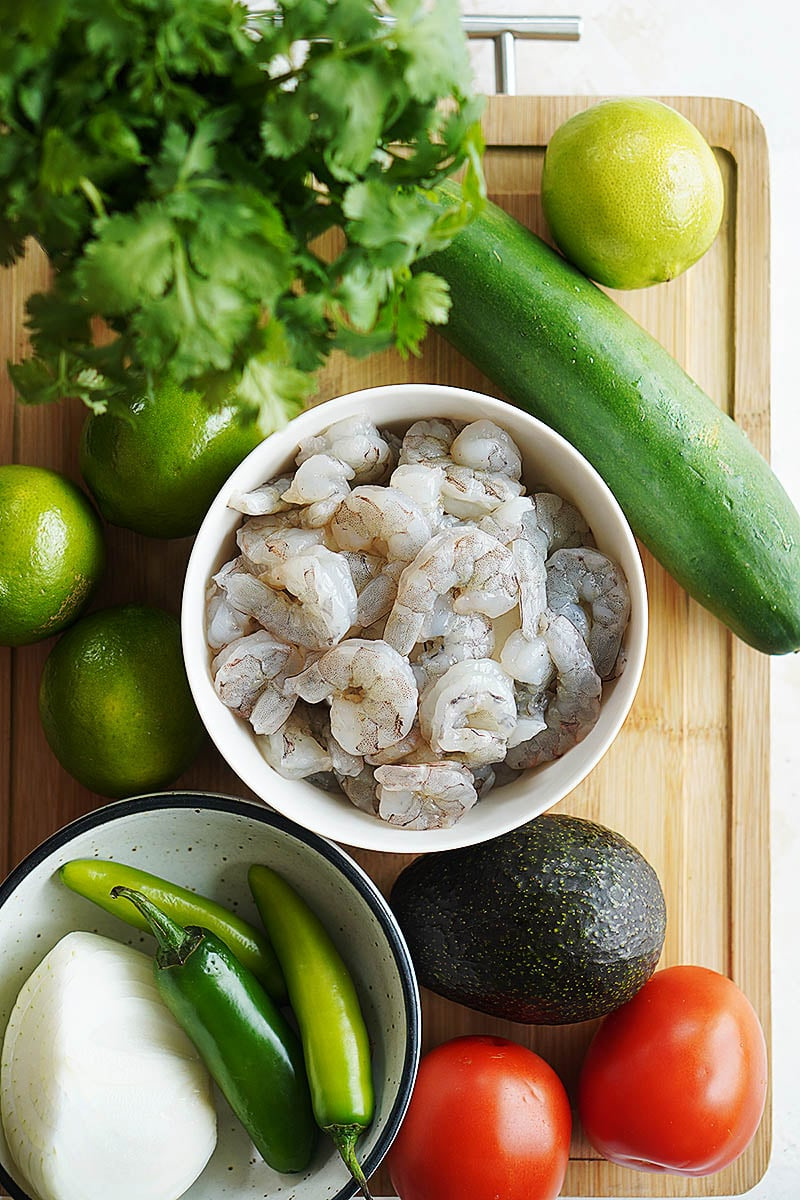 Ingredients:

• 1 lb large shrimp, peeled and deveined
• Juice of 1 ½ limes
• 1 tomato, diced
• 1 cucumber, diced
• 1/2 onion, diced
• 2 jalapeños, seeded and diced
• 1/4 cup fresh cilantro, chopped
• Clamato or V8 tomato juice
• Hot sauce
• Salt and pepper to taste

Instructions:

1. Prepare the shrimp by deveining and removing the tails.
2. In a medium bowl, combine the lime juice and Clamato juice
3. Add the shrimp to the marinade, mix, and let marinate for about 20 minutes.
4. In a large bowl, combine the diced tomato, onion, cucumber, jalapeños, cilantro, and salt and pepper.
5. When the shrimp has finished marinating, add it to the bowl of vegetables. Mix until all the ingredients are evenly combined.
6. Cover the bowl and let the mixture sit in the refrigerator for 10-15 minutes.
7. Serve with tostadas, fried or charred corn tortillas and enjoy!