Soto makes national list of top nonprofit execs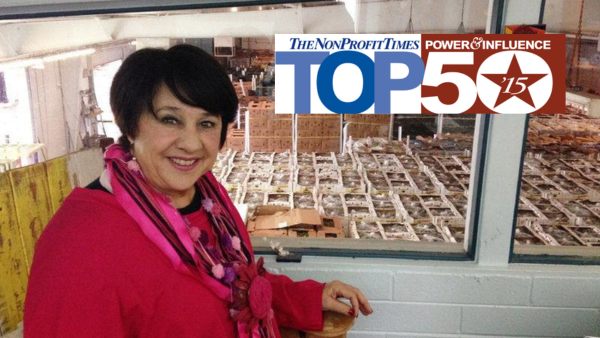 It's not every day that a local makes the same list as billionaire tech magnate Bill Gates, but Borderlands Food Bank CEO Yolanda Soto has done just that in the NonProfit Times' annual Power and Influence Top 50.
The distinction was announced in the publication's Aug. 1 edition. Part of her entry reads that the food bank's effort to rescue imported produce bound for the landfill "is a model that should be replicated."
After learning about the recognition, Soto said she was "extremely proud...for the food bank. I think it's definitely all about the food bank."
Every year the food bank takes in up to 40 million pounds of fresh fruit and vegetables from area produce businesses and distributes locally and across the country. Locally, 4,000 households receive food from the food bank, according to Borderlands' website.
Others on the list include the heads of the Salvation Army, the YWCA, AARP and other major national nonprofits.
Soto said she had no idea how the award came about or if someone had nominated her for the distinction. However, she did say that recent national media stories on the food bank couldn't have hurt and specifically singled out an April National Public Radio story that looked at food rescue along the border.
"That brought a tremendous amount of attention to what we do," she said.
Soto was the only Arizonan to make the list, but she said she was especially excited for Nogales to get the spotlight, a place she feels "has received so much negativity" because of national press accounts of drug trafficking and violence.
"Any positive that we can get like that is fabulous, so that people can see that it's absolutely insane that they think that all there is down here is drug wars," she added.
The NonProfit Times will fly Soto and her two daughters to Washington, D.C., in mid-September for an awards gala. If she runs into fellow honoree Bill Gates in the nation's capital, Soto said she'll have a proposition for him.
"Maybe he'll want to be one of our partners," she said with a laugh.
Read the full article here.